Harry Mumford-Turner
Software Engineer.
University of Bristol Student.
University Radio Nottingham
Responsible for day-to-day maintenance of URN equipment and website with over 200k hits a year.
Migrated existing website from Drupal to Wordpress, creating plugins to integrate podcasts and the radio show schedule.
Optimised the website by reducing the average load time by 10 seconds.
The code is open source, available on Github.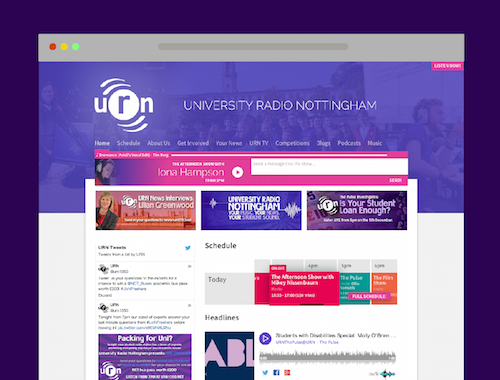 ---
HackSoc: Swag, Women In Tech and HackNotts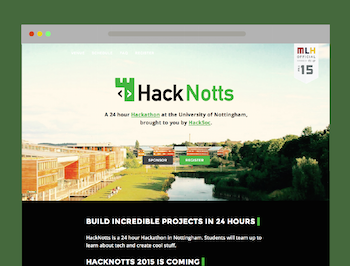 ---
This website
My personal website was created by hand.
The CSS is preprocessed using SASS, CSS with super powers.
Bourbon a SCSS library is used to target all the latest browsers and the icons are from FontAwesome.
Uses Grunt a Javascript task runner to build everything.
---
Productivity Mapping
For my dissertation I built an Android app (source code) to reduce the distractions of smartphone notifications.
App uses Google's Location and Mapping Libraries to block impersonal notifications.
I accompanied the app with a web-service API (source code) built using PHP.
---